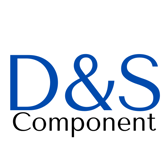 About Us
Since 2019, we have become a wholly owned industrial electronics manufacturing service provider with sales channels cover the globe. We specialize in the production of industrial instruement, Automotive instruments, WiFi & Bluetooth module, Battery Management System (BMS), Digital Audio Broadcasting (DAB), optical pick-up, PCB assembly and automotive decorative plastic component. We also provide OEM & ODM services and factory automation (FA) service for global leading companies.
With a wide range of manufacturing facilities, widely use of automatic system & automations and our management system, we can offer different kinds of manufacturing solutions to fulfill your needs. With wide geographical manufacturing facilities in india, we can support your global customer base in terms of supply chain and manufacturing support.
Design concept and manufacturing feasibility (DFM) are closely related to each other. Based on the support of our in-house R&D team on hardware, software, optical, PWBA and mechanical assembly, it is our role to provide professional advices and service on your ideas and products in terms of design, DFM, mass production, quality and testing.